Southern shore of Lake Ohrid near the monastery of Sveti Naum, Republic of Northern Macedonia, 2017 (M. St. Popović, TIB 16)
Tabula Imperii Byzantini
Making past landscapes tangible ...
In the 21st century, we are witnessing rapid technological progress and a dynamic change in our living environments. Mankind's return to the environment and people's awareness of global climatic changes stimulate the question of how our ancestors lived in the Middle Ages and how they shaped and perceived their environment.
What were the landscapes like at that time? What settlements were there? What did they look like? Were they documented in written sources (e.g. charters), and if so, in what way? What role did rivers, lakes and mountains play in the perception of space in the Middle Ages? Why were churches, monasteries and castles built in certain places? Where did roads lead to and what were they like? These are all questions that historical geography deals with. Read more...
The plain of Prilep from the west, Republic of Northern Macedonia, 2017 (M. St. Popović, TIB 16)
TIB Balkan volumes in progress
Within the TIB Balkans we are currently working on three volumes. These are TIB 11 ("Macedonia, southern part"), TIB 16 ("Macedonia, northern part") and TIB 17 ("Nea Epeiros and Praevalis"). Geographically, these volumes cover parts of the southern Balkan Peninsula and the eastern coast of the Adriatic Sea. We expect each volume to contain about 1,200 pages. In this way, we comprehensively document the respective historical landscapes and make them comprehensible.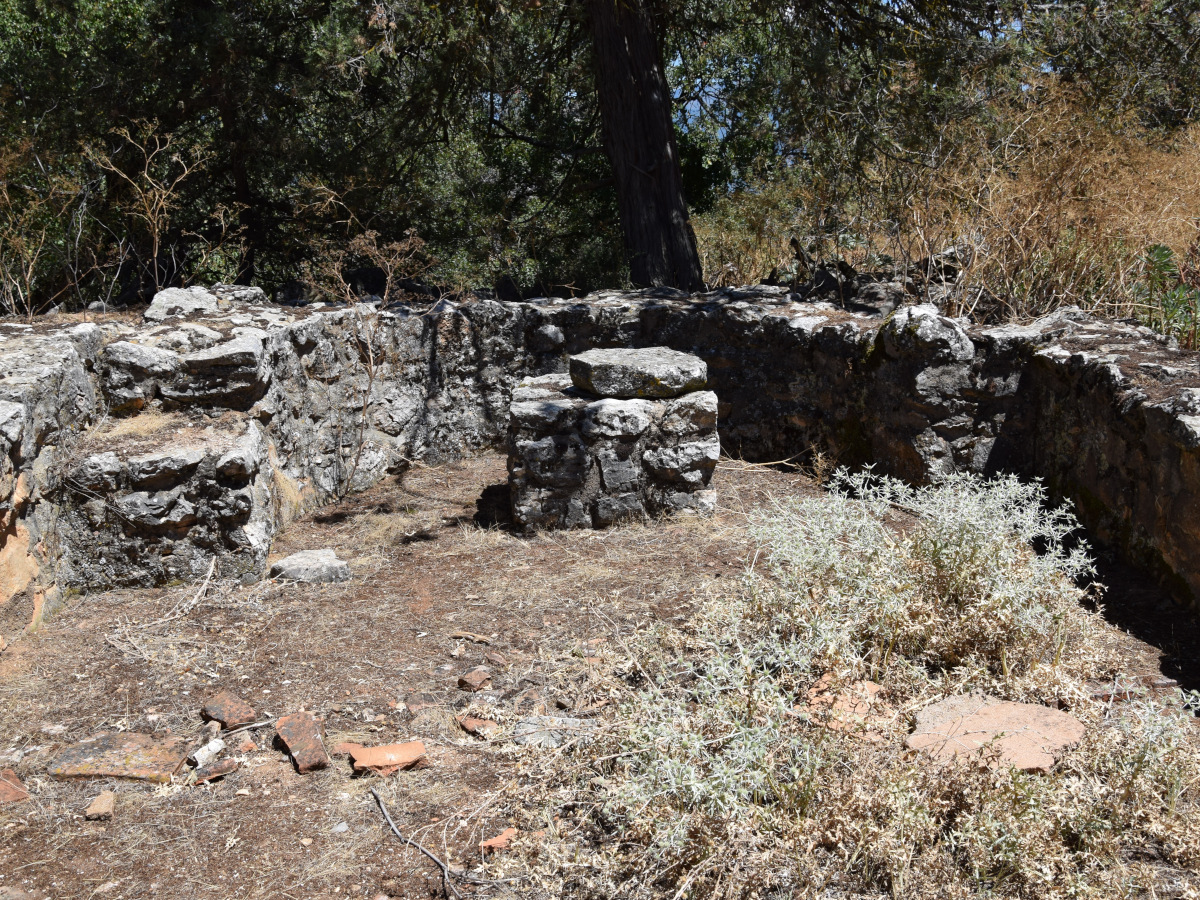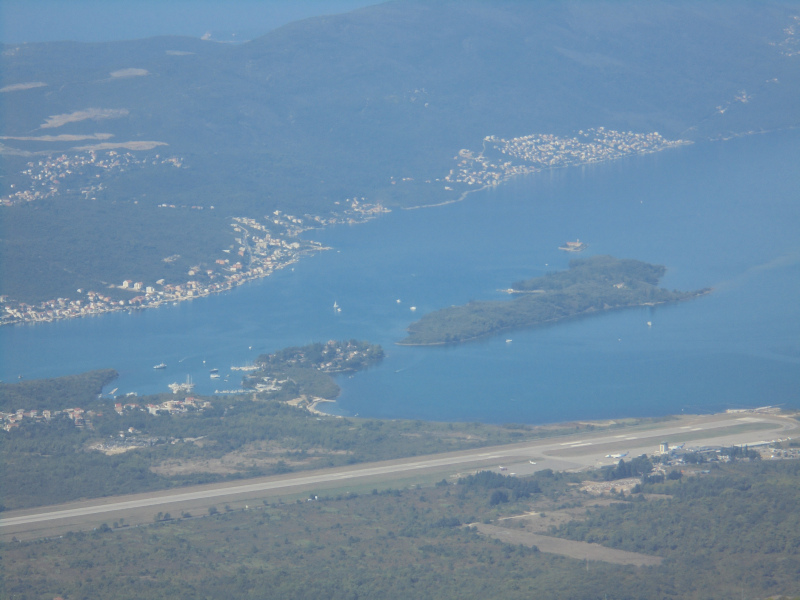 The Church of St. George in Staro Nagoričane from the southeast, Republic of North Macedonia, 2007 (M. St. Popović, TIB 16)
Projects of the TIB Balkan
TIB Balkan is actively shaping Byzantine Studies, Historical Geography and Digital Humanities both as a Long-Term Project and through its sub-projects across Europe and worldwide. With the help of the subprojects, current questions are formulated and researched, new methods are tested and digital resources are built up that are made accessible to a broad public. These sub-projects are competitively acquired as third-party funded projects by the TIB Balkan project manager, Mihailo St. Popović, and his young team of researchers through applications to domestic and foreign research funding agencies. Since 2006, M. Popović has successfully applied for funding in the amount of 1,908,593 Euros and has employed numerous promising scientists in his projects with this amount in order to jointly research forward-looking topics in the historical geography of the Balkan Peninsula for the Austrian Academy of Sciences.
The headwaters of the Crni Drim River near the monastery of Sveti Naum on Lake Ohrid, Republic of Northern Macedonia, 2008 (M. St. Popović, TIB 16)
Our team
Scientific work at TIB Balkan is based on teamwork. We unite different disciplines, without which a forward-looking development of our research would not be possible. These disciplines are: Byzantine Studies, Historical Geography, History, Southeast European Studies, Classical Philology, Archaeology, Software Development and Database Management. Only in the interaction of all these fields can the established methodology of the Long-Term Project TIB be successfully guided through the 21st century. Our team and its head Mihailo St. Popović attach great importance to scientific qualification and enthusiasm for the TIB Balkans and its subprojects, collegiality, discussion, academic development and promotion of young scientists, which is reflected in the biographies of the acting persons.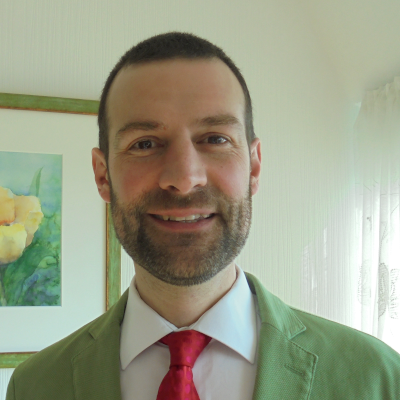 Mihailo Popović
Project Leader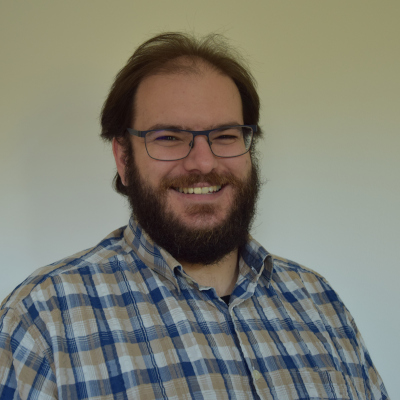 Bernhard Koschiček-Krombholz
Software Developer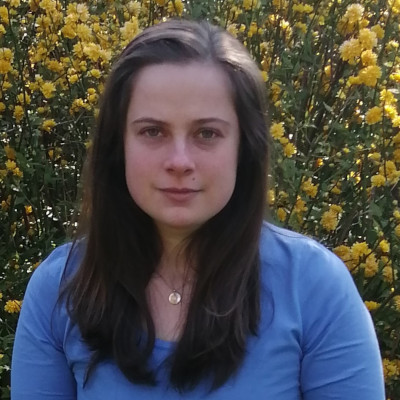 Dorota Vargová
Scientific Employees
With archaeologist Prof. Dr. Viktor Lilčikj and his Lada Niva on the way to the site of Bonče, Republic of Northern Macedonia, 2016 (M. St. Popović, TIB 16)
Surveys
An indispensable part of our work at the TIB Balkan are the trips to the areas of the Balkan Peninsula on which we research and write. Our preparations for such trips are based on the reading of late antique and medieval written sources as well as secondary literature, the recording of medieval place names (toponyms) and their comparison with maps of the 19th and 20th centuries, and the identification of relevant cultural monuments on site (churches, monasteries, castles, etc.). This leads to further questions, which can only be answered during the travel in the working area itself, often only in conversation with the local population. When the manuscript of a TIB volume has reached a certain size and a large number of questions have been collected by us, we plan the route of our tour very precisely and start our research task as a team of two. Vital in this process is our cooperation with the relevant authorities, research institutions and professional colleagues on site.
Map 1 : 800,000 from TIB Volume 6, 1991 (P. Soustal, TIB 6)
Cartography
The mentioned travels help us to make exact localizations of monuments and to check the persistence of old place names (toponyms). Both aspects cannot be successfully realized by means of freely accessible satellite images. In the first case, dense vegetation on site often prevents accurate localization from the air; in the second case, only conversation with the local population can provide clarity. We take a GPS point for each monument, which helps us a lot in creating and editing both our TIB volumes and our TIB map at a scale of 1 : 800,000 with the present settlement structure as a basis. This allows the readers of our volumes to match the data on the medieval settlement of the respective area with the present settlement pattern and to locate written content.
Processing schedule for the volumes of the TIB Balkan (Johannes Koder, 1960s, TIB Archiv)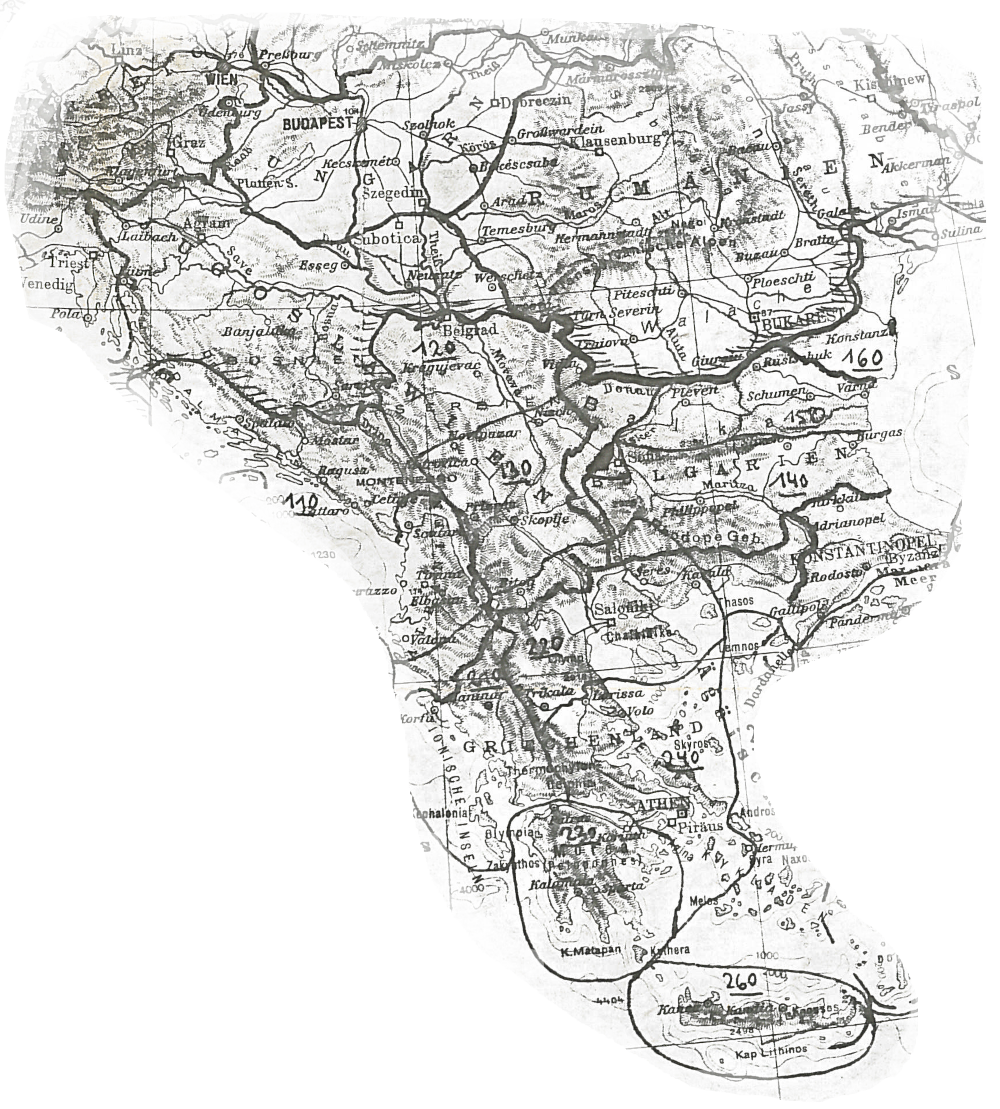 Screen capture of the TIB Balkan web application, 2022
Tabula Imperii Byzantini Balkans
in the digital era
Our sub-projects mentioned above have brought the TIB Balkan into the digital era with their new methods and capacities. Thus, we are not exclusively writing TIB volumes on the Balkan Peninsula, but we are also making a valuable and lasting contribution to the Digital Humanities in Byzantine Studies and Historical Geography. For this reason we have put online a complete register of place names (toponyms) from all TIB volumes with links to the page of the respective TIB volumes and their pdf files (as far as allowed due to copyright). We have described a part of our rich slide Holdings and made them accessible online as scans as well. Finally, we have built up a database system for the TIB Balkans (an OpenAtlas database, into which all results of the subprojects TIB Balkans as well as selected aspects from the TIB volumes 16 and 17 are continuously incorporated and can be accessed at any time via a web application. We call this web application "Maps of Power: Historical Atlas of Places, Borderzones and Migration Dynamics in Byzantium (TIB Balkans)".
In 2011, for example, the TIB Balkans was significantly involved in a conference in China, 2011 (M. St. Popović)
Public Relations
The TIB Balkan team approaches the national and international public to comprehensively present its research work and results, to explain them and to open them up for questions as well as discussions. Our public relations work takes place at scientific congresses and workshops, it includes lectures at Austrian and international universities, presentations in schools (Junior Science Club, Vienna Science Lectures), adult education centers, parishes and at exhibitions (Schallaburg, Lower Austria), is regularly presented to the public at the "Long Night of Research" in Austria and at children's universities and is represented in the Austrian online and print media. In the dissemination of knowledge and results, both a dedicated book series (in addition to the TIB volumes) and a digital newsletter come into play. For example, Mihailo St. Popović founded the book series "Studies in Historical Geography and Cultural Heritage" and, together with his team, publishes the digital "HistGeo Newsletter" on a semi-annual basis.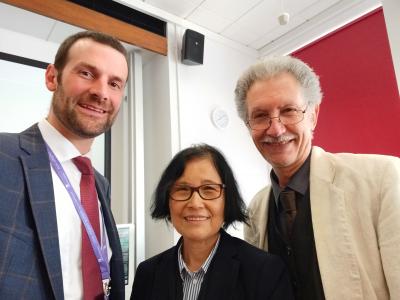 The TIB Balkans at the IMC Leeds 2023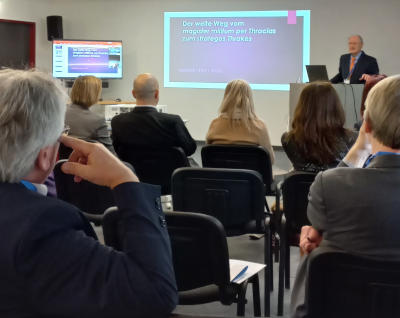 Congress on Byzantine Thrace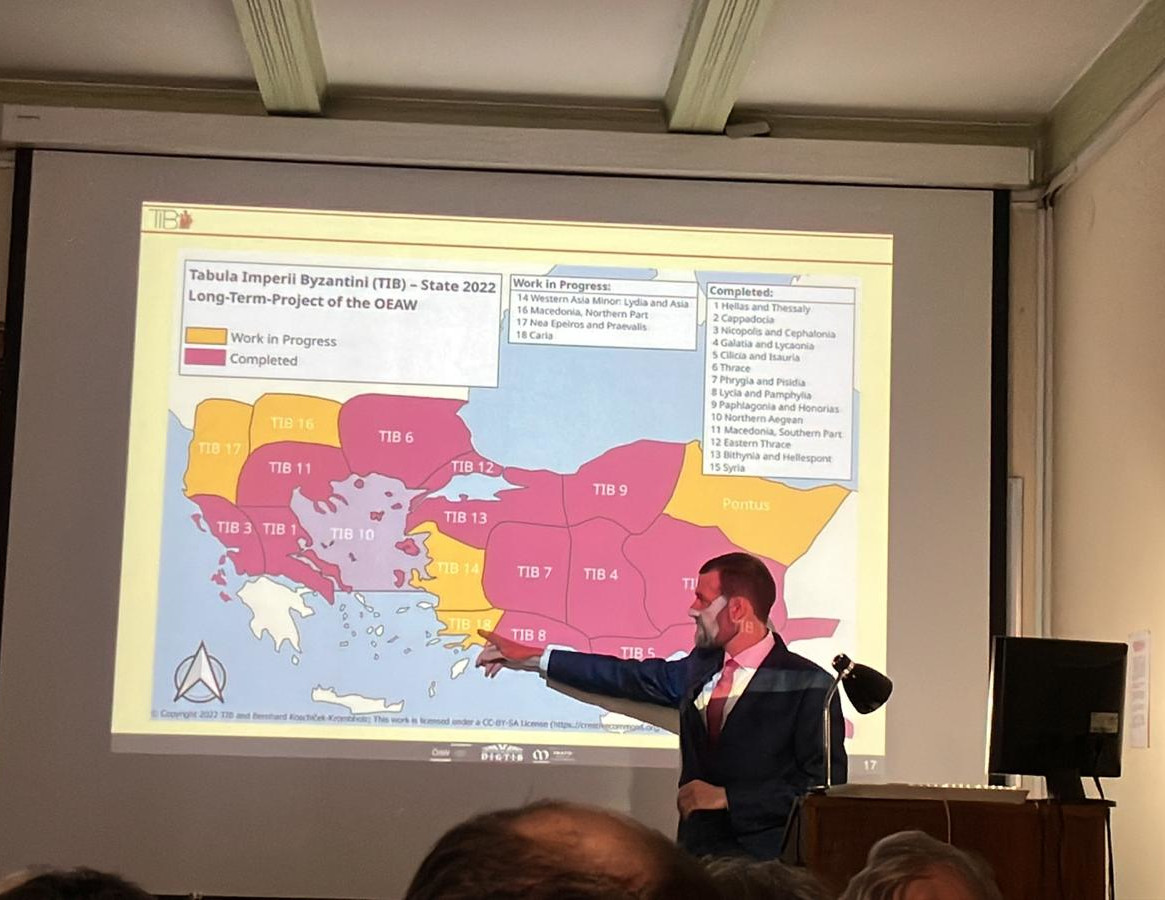 Presentation at the Serbian Academy of Sciences and Arts
Presentation in Barcelona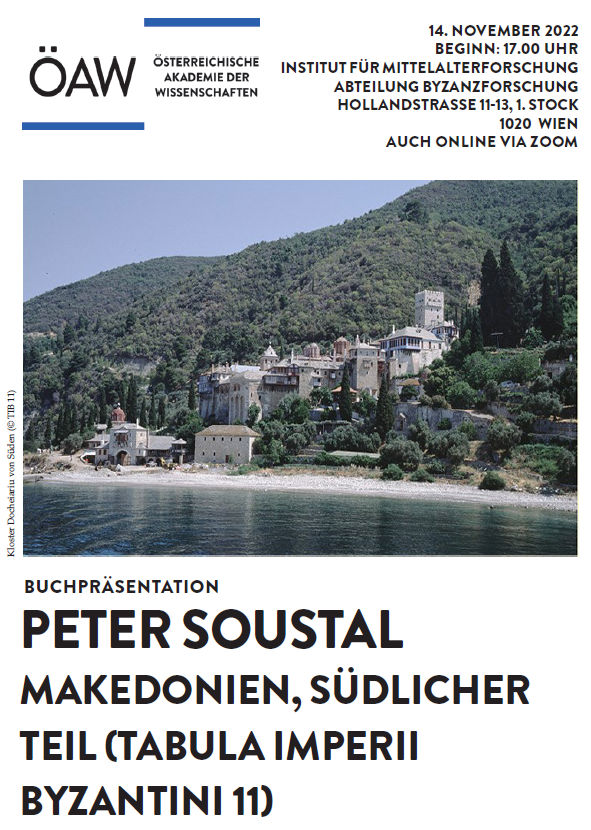 Promotion Event for TIB 11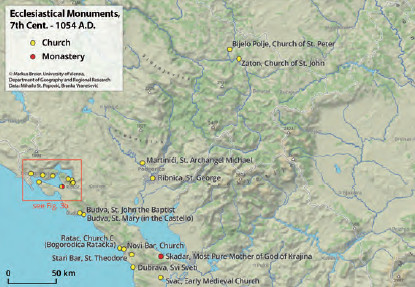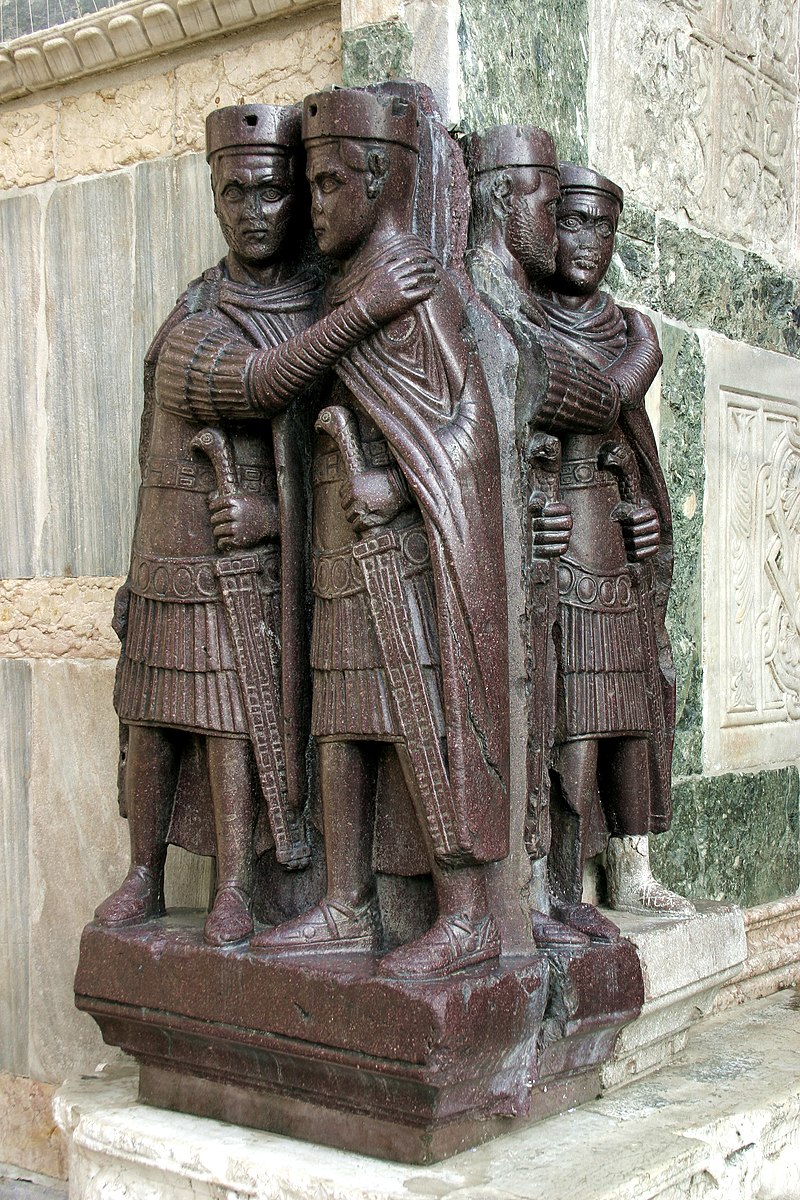 CC BY-SA 3.0
by
Nino Barbieri
24th International Congress of Byzantine Studies in Venice and Padua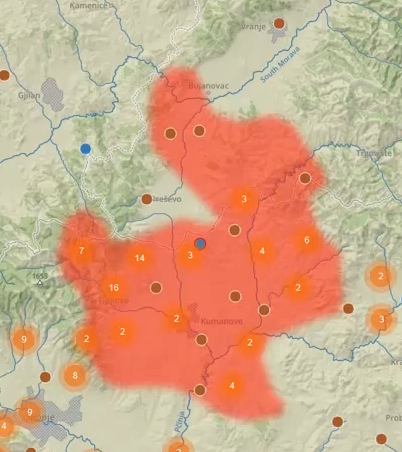 Blogpost on the Paper 'OpenAtlas und historische Geographie'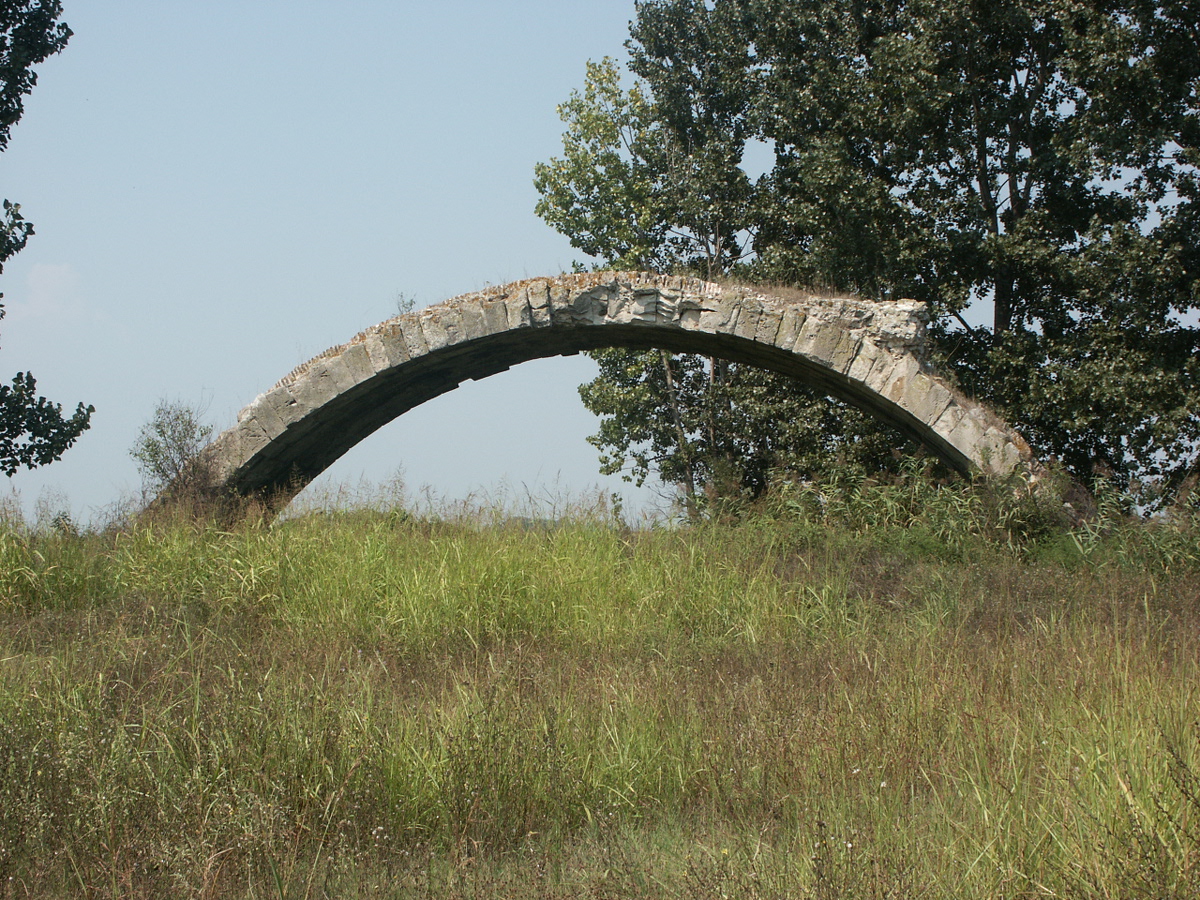 TIB volume 11, Macedonia, Southern Part published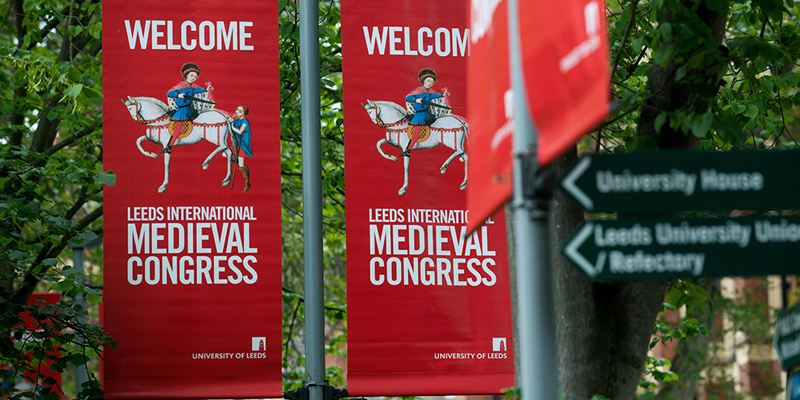 Presentation at International Medieval Congress (IMC) in Leeds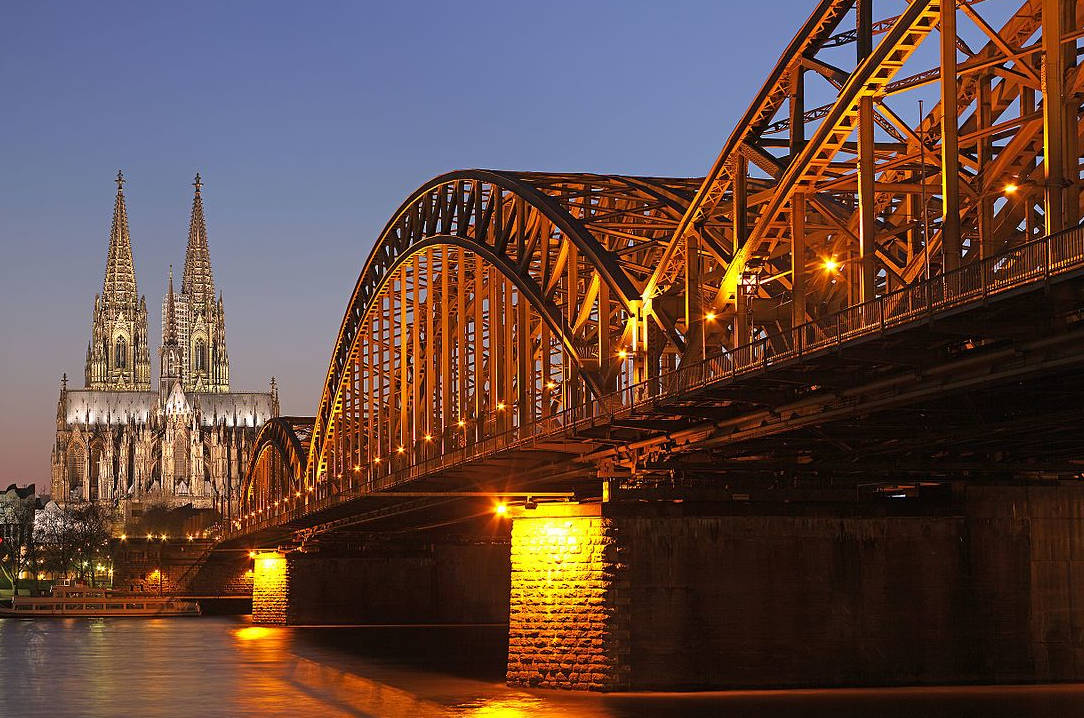 CC BY-SA 3.0
by
Thomas Wolf
Presentation at university of cologne, germany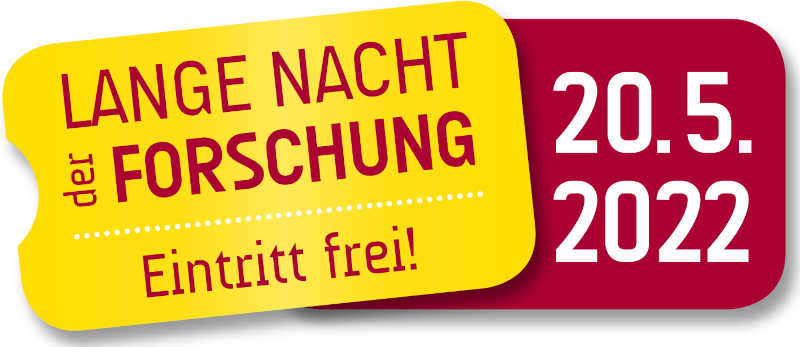 TIB at the 'Lange Nacht der Forschung' in Vienna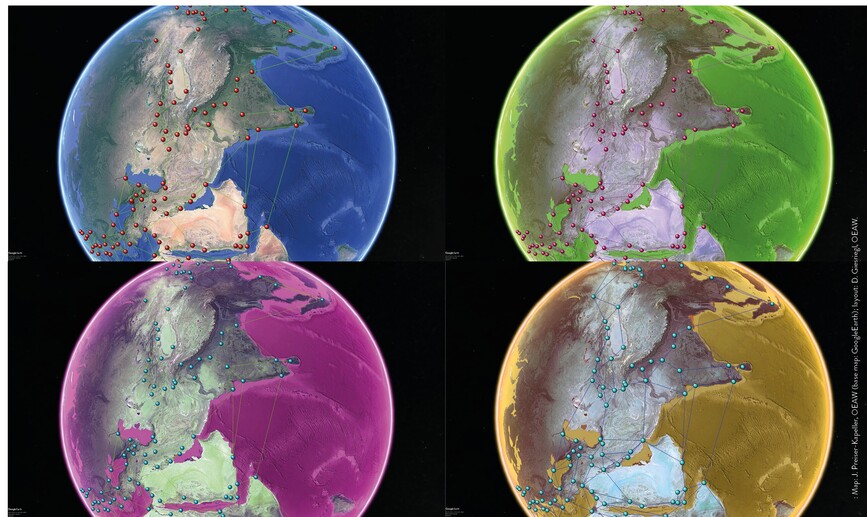 Presentation at 'Global Eurasia – Comparison and Connectivity II: Agency, Networks and Transregional Contexts'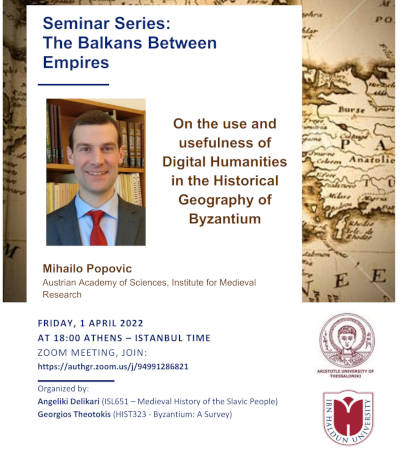 On the Use and Usefulness of Digital Humanities in the Historical Geography of Byzantium